Mental health is different for each of your employees and doesn't just refer to mental illness. As a result, major health organizations are referring to mental health as "mental well-being."
While there's not a specific definition of mental well-being, various studies agree that achieving a state of mental well-being includes being able to:
Realize one's full potential
Work productively
Cope with the normal stresses of life
Contribute meaningfully to one's community
Despite talking about mental well-being becoming more prevalent socially, many employees are still wary of discussing mental health struggles. Here's some ways that your organization can support employee mental well-being.
ONE: Create a Supportive, Stigma-free Environment
One of the best ways that employers can support employee mental health is through company culture. Company culture is the personality of a company and the environment in which its employees work. It is the unifying element that holds everyone in an organization together.
Communicate the importance of mental health awareness.
Encourage employees to prioritize their mental health.
Check-in with employees regularly.
TWO: Tackle Workplace Stress
While it may not be possible to eliminate job stress entirely for your employees, you can help them learn how to manage it effectively. As an employer, you can take several steps to help employees reduce their work-related stress and achieve mental well-being:
Make sure that workloads are appropriate.
Have managers meet regularly with employees to facilitate communication.
Address negative and illegal actions in the workplace immediately—do not tolerate bullying, discrimination or any other similar behaviors.
Recognize and celebrate employees' successes.
THREE: Prevent and Address Employee Burnout
If employees experience burnout, they are more likely to be unproductive, miss days of work and even leave the company. Burnout is the result of prolonged and chronic workplace stress. Employers must learn how to recognize the signs of stress and develop mitigation strategies before stress turns into burnout. For some employees, the negative effects of burnout extend beyond their work life and into their home and social lives.
FOUR: Prevent Workplace Bullying
Workplace bullying can take many forms—it can be directed at specific people or related to certain work activities. Specific definitions of bullying vary, but many describe it as negative behavior targeted at an individual, or individuals, persistently over time. Examples include:
Ignoring or excluding
Delegating meaningless or unpleasant tasks
Undermining co-worker integrity
Undervaluing contributions
Workplace bullying is a common occurrence, and it's up to your organization to develop strategies and policies to deter it from occurring. You can control the risk of bullying in your workplace by following these tips:
Develop a workplace bullying policy and follow it. Use clear language to define what behavior your company considers to be bullying. Make it clear that employees will not be retaliated against for reporting bullying.
Provide training, education, information and awareness on workplace bullying for all employees.
FIVE: Address Fatigue in the Workplace
Workers who are fatigued in the workplace are less productive, less focused, experience more health problems and are more likely to be involved in a job-related safety incident.
Fatigue causes more absences from work, both from the tiredness itself and also from accompanying medical problems.
We're In this Together: Navigating Mental Health In the New Normal
The coronavirus (COVID-19) pandemic has changed many aspects of our day-to-day lives and the current state of the workplace. Please join Alltrust Insurance and the Crisis Center of Tampa Bay for a special two-part webinar on-demand addressing the rising concerns surrounding the current state of behavioral health.Register
SIX: Provide Caregiving Support
129 U.S. benefits managers surveyed by the Northeast Business Group on Health (NEBGH) and AARP, 66% agree that caregiving is a growing concern for their workers.
Forty-five percent of these managers say that caregiving benefits are one of their top 10 priorities for health and benefits issues.
By offering caregiving benefits at your organization, you will not only establish a culture that is supportive of caregivers, but you will also be giving your employees the tools they need to effectively manage their dual responsibilities.
SEVEN: Evaluate Your Benefits Offerings
In addition to rolling out new initiatives to support mental well-being at your organization, you should look to the benefits you offer to ensure that they support mental well-being. Look to see what voluntary benefits you can offer to support mental well-being such as:
Financial planning assistance
Employee discount programs
EAPs to support your employees
EIGHT: Expand Telemental Health Offerings
Expanding your health benefits to include coverage of telemental health services can help employees who are struggling with mental health issues while also helping you keep overall health care costs down. In fact, numerous studies have shown the effectiveness of telemental health services such as:
The provision of telemental health services to patients living in rural and under-served areas has significantly reduced psychiatric hospitalization rates
Low-income, homebound seniors experienced longer lasting effects of telemental health than those who received in-person mental health services.
Mental health providers rarely have to perform any physical services on their patients, so telemental health is more plausible than other types of telehealth services.
The availability of mobile devices makes it easier for people to access mental health professionals who would otherwise be inaccessible.
NINE: Don't Underestimate Management Training
One of the most significant problems hindering mental well-being at work is the stigma that surrounds mental health.
Despite the recent moves in society toward destigmatizing mental health, issues still persist. To ensure that no stigma surrounding mental health exists at your organization, it's important that you properly train management in recognizing the signs of mental illness, excessive workplace stress, workplace bullying and fatigue.
Managers should be trained to handle potentially difficult conversations with employees surrounding their mental health.
TEN: Choose Your Insurance Broker Wisely
Organizations can benefit greatly in these areas with the assistance of a consultative insurance broker (trusted adviser).
Your insurance broker should be able to provide transparent recommendations, benchmarks, and resources to consult with and provide the most effective programs and policies for your organization.
Working with the right broker will help you improve the lives of your employees and your organization; "Happy employees create happy customers, every-time."
Do not wait until renewal to evaluate and make changes; it might be too late for some of your employees suffering in silence.
About the author: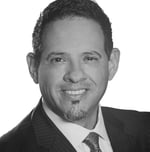 As Vice President of Human Resources Consulting and Training for Alltrust, Dan Posada works with clients to provide consultations for HR related issues, conduct HR assessments, guidance on new HR compliance and regulatory matters, onsite training and lead the firm's semi-annual seminars. If you're considering enriching your benefit offerings to include mental health wellness call us at Alltrust Insurance we can help guide you.