Today, everything is centering more and more around technology. Software platforms and applications have been designed to simplify and streamline even the most time-consuming tasks, especially for human resources departments. Now more than ever, tracking your HR compliance via a technology platform is vital to an organization's success.
In the HR world, there are still employers that are using paper and pen to track employee information. For many reasons, this filing cabinet of "company upkeep" is ineffective and hinders the reporting process at the end of the calendar year. Even worse, errors in manual administration can lead to fines and penalties which hurt the bottom line. Many large organizations have robust software with ACA tracking, and alerts built in, but how can companies with smaller budgets have a platform like this?
Changing employment laws are affecting businesses more than ever before. Integrating systems that can efficiently handle the Affordable Care Act reporting requirements does not need to come at a steep price. Smaller companies that lack the budget for sophisticated HR technology software often rely on consultants as a method for success. Small businesses that choose to handle ACA compliance in-house often run into difficulties with payroll and health care data. If that data is not handled correctly, it will impact employee satisfaction. Bigger, more corporate companies run into problems as well, as the issue is not finance but rather the integrating of large-scale management software that aren't ACA-regulated. This software runs through regulatory operations and isn't overseen by experts, allowing for cracks to easily develop in the system.
Working with multiple outside companies, or using too many disparate platforms, can do more harm than good as tasks become too labor intensive to track compliance. If internal associates lack the training needed to operate the software, issues within the systems often go undetected and overlooked. As a result, companies are not able to effectively streamline their HR tasks or minimize risk for penalties.
Businesses that forego robust compliant HR technology altogether put their ability to manage risk and reduce financial losses on the line. In 2013, The U.S. Equal Employment Opportunity Commission (EEOC) stated it had secured $365.4 million in monetary damages against employers, a $700,000 increase over the previous year and the highest level of monetary relief that the agency has ever reported – and it's only increasing as time goes on. The solution to this issue lies in using a fully integrated human resources platform that employs specialists to handle every aspect of your employee's lifecycle.
In order to maintain compliance, it is imperative to partner with the experts. Outsourced benefits administration services provide a check-and-balances system to maximize efficiency and employee adoption. By having one fully integrated system, the manner in which an organization maintains its internal information is simplified. Allowing HR technology, or outside HR experts, to handle administrative tasks lets HR professionals focus on:
Improving overall business direction and strategy

Refining business policies and procedures

Building a competitive talent acquisition and retention program

B

oosting employee engagement
For security, organizational, financial and simplicity purposes, this method also proves to be the most effective among small- to medium-sized businesses.
The future of HR and risk management is moving in the direction of cloud computing and technology-based information storing. Companies are being urged to join this movement for more effective industry leadership and adoption. Don't let your HR efforts fall short because you lack strong HR technology – the compliance risks are too great. Implementing a fully integrated HR platform will put your business ahead of the game and improve the quality of work for both your employees and management team.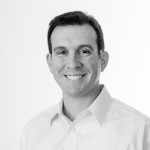 About the Author
Jeremy comes to Alltrust with over 12 years of experience in labor and employment law and human resources. He began his career practicing law for Ford & Harrison, a nationally recognized labor and employment law firm before moving into the associate general counsel role in the legal department of a national nonprofit educational system with approximately 1,500 employees nationwide.